Marina Hruba – From Prague to Honolulu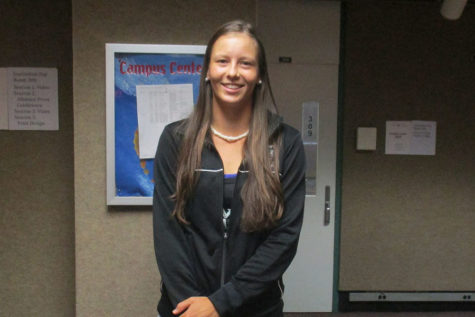 When you love something, you are willing to do anything to be able to continue it. You want to hone your skills so you can do your very best. College is a chance to meet new people and do what you love at the same time. For some, this opportunity is worth leaving everything. Your family, friends, and in Marina Hruba's case, her country.
Hruba, a graduate of Economical High School with Sports Specialization, lived in Prague, Czech Republic for her whole life until last year when she moved to Hawaii.
"I had to go to that school [Economical High School with Sports Specialization] because teachers are not really understanding in Czech and they don't support you when you do sports. I was in another high school in my first year and it wasn't possible because my teachers hated me, my classmates hated me too because I wasn't in the class and I just came for the tests and it wasn't working very well. So I had to go to this school which was for sports people which was when you missed a few lessons it was ok with them as long as you learned it home and you did the makeup test, " she said.
Here in Hawaii you can participate in sports as long as you continue to keep up with your studies, but in the Czech Republic, they are against it and want you to focus on school and your work, unless you attended a special high school like Hruba. Many student athletes love the sport they play, and probably can't imagine not playing because of school work getting in the way. For Hruba, that was what was normal, so she had a choice. Stay and stop playing tennis or leave what she's known her entire life and go to college somewhere she would have a chance to study and continue playing tennis.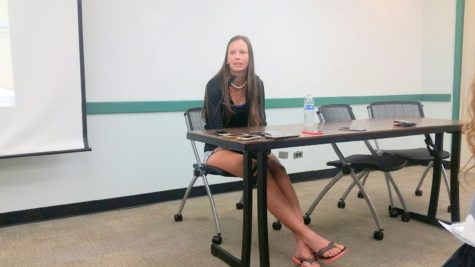 She decided to leave and is now thriving in Hawaii. She was selected as the 2016 Big West Freshman of the Year, finished her season with a 21-1 overall record to record UH's best single-season win-percentage at .955, and had a perfect record of 13-0 when playing at No. 2 in the singles ladder, just to name a few of her many accomplishments as a Rainbow Wahine.
"The most important thing is for you to enjoy what you're doing because that way you don't get stuck doing something you don't really like and just don't over do it, " Hruba said. "It's really hard but even though it's hard you love it and you keep doing it because you're just glad you have the opportunity to do it.