Membership
Membership is free and open to anyone in Hawaii interested in scholastic journalism. Email
[email protected]
to be put on our mailing list to receive information about meetings.
Upcoming Meetings
During JDay Sept. 8 at UH Manoa, we will have a session designated to discuss adviser issues. The October meeting is tentatively set for the 20th at McKinley High School F151. Check back here to confirm.
HSJA Goals
- Provide opportunities for journalism educators to share ideas.
- Promote the benefits of scholastic journalism
- Maximize the experience for students at the spring Hawaii Publishers High School Journalism Awards Banquet and the fall Journalism Day at UH
- Open discussion to introduce New Voices legislation in Hawaii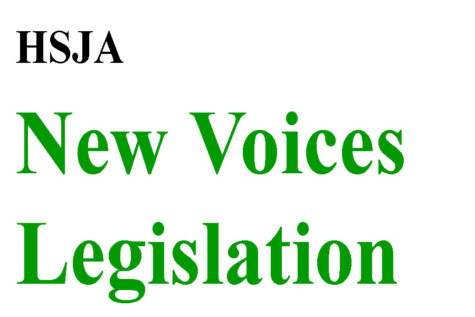 New Voices of Hawaii is a movement to guarantee student journalists in the state the freedom to report without fear of consequence. Right now, there is no added protection against administrative censorship for high school or college journalists and their advisers, leaving them vulnerable to censorship for simply reporting the truth. Find out about New Voices legislation around the country here. Follow this link to see the current Hawaii Board of Education Policy for School-Sponsored Student Publications.