Latest news on legislation to protect Hawaii student journalists
Mar. 2022
HB781 didn't get a hearing.
SB214 passed one hearing before dying without being heard by its second Senate committee.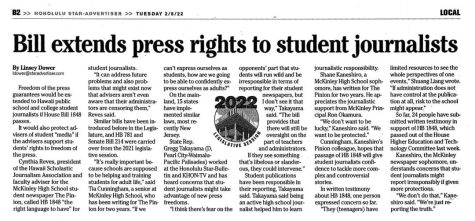 Speaker Scott Saiki offered to also introduce the legislation, as HB1848. This bill moved through two House committees and two Senate committees unanimously with minimum amendments.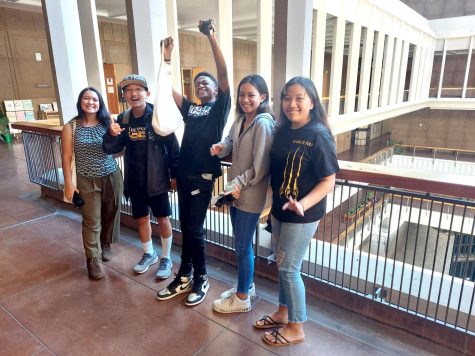 On Tuesday, Apr. 12, the bill passed the entire Senate.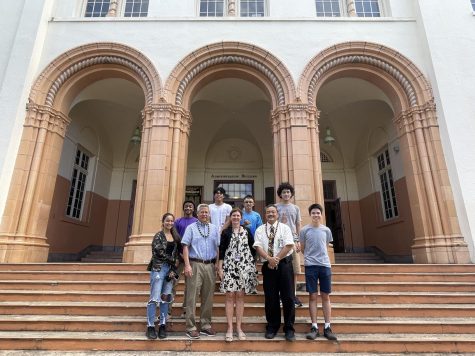 It now crosses back to the House floor before going before the governor for approval.
March 2021
Neither bill got a hearing: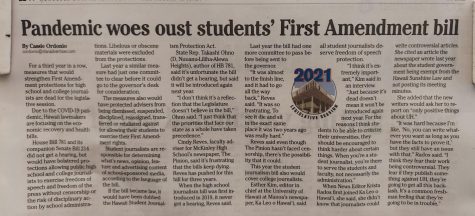 January 22, 2021
The Senate bill has been introduced. It is SB214.
December 26, 2020: Senator Les Ihara and Representative Takashi Ohno have agreed to help get the Hawaii Student Journalism Protection Act introduced for the 2021 legislative session.
PRESS
Ka Leo  -Hawaiʻi bill would limit censorship for public school newsrooms
Civil Beat – Student Press Freedom Bill Dies in Committee
High school journalism bill dead for this legislative session
Civl Beat – Why Hawaii Student Journalists Feel the Need to Censor Themselves
Civil Beat Editorial – Chad Blair: Lawmakers Take a Stand for the First Amendment
UPDATES FOR THE 2020 SESSION
July 25, 2020:
The bill is now HB1529 HD2 SD1 and was deferred indefinitely by the Senate Judiciary committee at its June 30 hearing. We will try again next year.
Jan 30, 2020
HB1529 passed LHE, its first hurdle!
Two students, a high school adviser and the president of Hawaii Publishers Association testified in person and 13 testimonies were submitted online in support. The DOE testified with some concerns.