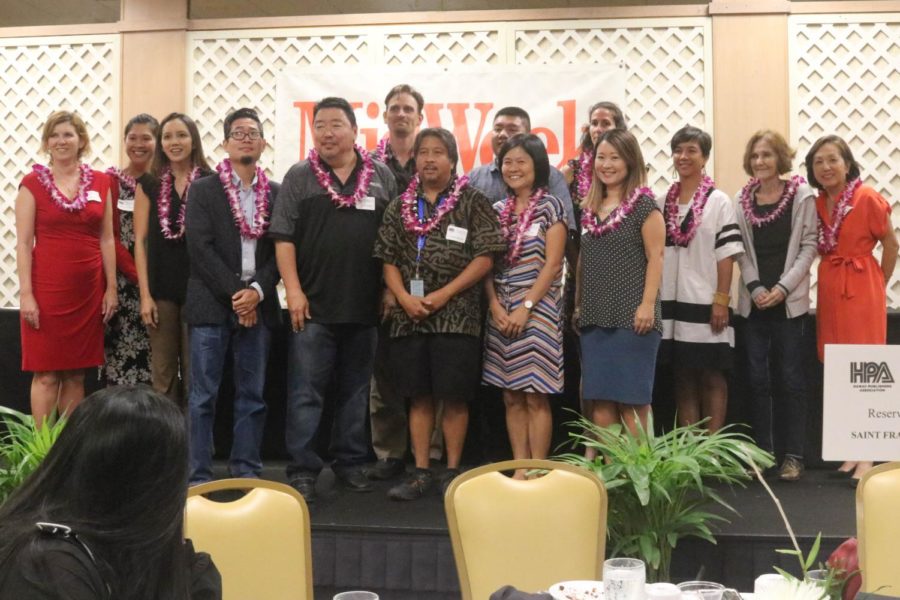 Hawaii Baptist Academy won Best in State at the 2019 Hawaii Scholastic Journalism Awards.
Thirteen student media organizations participated in HHSJA. Check them out here:
Moanalua High School
https://nahokunews.wixsite.com/moanalua
McKinley High School
https://mhspinion.com
Sacred Hearts Academy
Hawaii Baptist Academy
Kaiser High School
https://thecougartimes.org/
Kalani High School
https://www.kaleookalani.org/
Kamehameha Schools Kapalama
https://www.kamoi.net/
Mid-Pacific Institute
https://napueo.com/
Mililani High School
https://trojantimes.org/
Nanakuli High School
https://nhiskaleo.com/
Radford High School
https://www.therampage.net/
Waipahu High School
https://www.thecanetassel.com/
Iolani High School
https://www.imuaonline.org/
Thank you to sponsors and donors Hawaii Publishers Association Honolulu Star-Advertiser, MidWeek, Honolulu Civil Beat, clarity.co, Honolulu Publishing Co. Ltd, Morris Media Network, and NMG Network. Also, thank you to the judges: Honolulu Star-Advertiser's Frank Bridgewater, Susan Essoyan, Joe Guinto, Stanley Lee and Gordon Pang; Hawaii Magazine's Kevin Allen, Tracy Chan and Catherine Toth Fox; Midweek's Kamele Eskaran, Mark Galacgac, Nicole Kato, Bill Mossman, Nicholas Smith, Paige Takeya and Yu Shing Ting; Hawaii News Now's Ian Scheuring and Mary Vorsino; Marc Arakaki of UH Manoa; Don Chapman of Trade Publishing; Cathy Cruz-George of Honolulu Family; Brad Dell; Shane Grace; Maria Kanai Kruse; Kristin Lipman; Matt Mallams of Hana Hou!; Kent Nishimura of the Los Angeles Times; Christina O'Conner of Pacific Business News, Joey Ramirez of the Los Angeles Lakers; James Nakamura of Honolulu Magazine; and Lisa Yamada-Son of Nella Media Group.